Combiner les données et la science des plantes est plus que jamais d'actualité. Si nous l'appliquons correctement, nous pourrions potentiellement cultiver des fruits et des légumes de manière plus efficace et durable, mais comment combiner la science des plantes et des données? Cliquez ci-dessous pour voir la vidéo du vlog expert de Gursel où il partage plus d'informations sur la façon de combiner la science des plantes avec la science des données.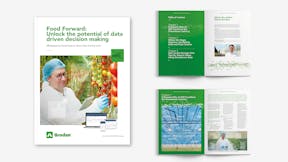 Where the magic happens: unlock the potential of data driven decision making
Data science and AI technologies present us with so many opportunities to collect and mine data in the greenhouse. This paper will help you begin your journey to get the best out of your greenhouse data. There's a bright future ahead!